I was at JoAnn's today and I got quite the Treat. Die Cut With a View has a new paper stack...IT IS A FREAKING TWILIGHT THEME! oh yea, oh yea, happy dance. Why is it that I didn't find out from any of you I could have missed out. Shame...Shame.
There are tons of great papers but here were a few of my FAVS....
Team Jacob Paper
I loved this paper it is really lovely the way the tree is embossed with the scrolls.
This music sheet is lovely.
This is an awesome twilight page. I loved the checkerboard pattern.
This rose is embossed in glitter. It is really pretty.
This is a real simple page.
Classic Twilight Page.
This was the rest of the paper I couldn't include all of them...
I had to purchase it, and I order more items to match. I kinda don't want to wait for them to come in...oh and yea but 50% off you can't beat the price.
Die Cuts With A View
The Imortal Love stack
they also have
emblishemnts
,
12x12 Cardstock
, and decorative
Mats
and plain
Mats
. The
album
was really pretty as well.
I found some chipboard letters at
JoAnns webiste.
Here were some other
emblishments at JoAnn's
Check out this dress made with this paper pack.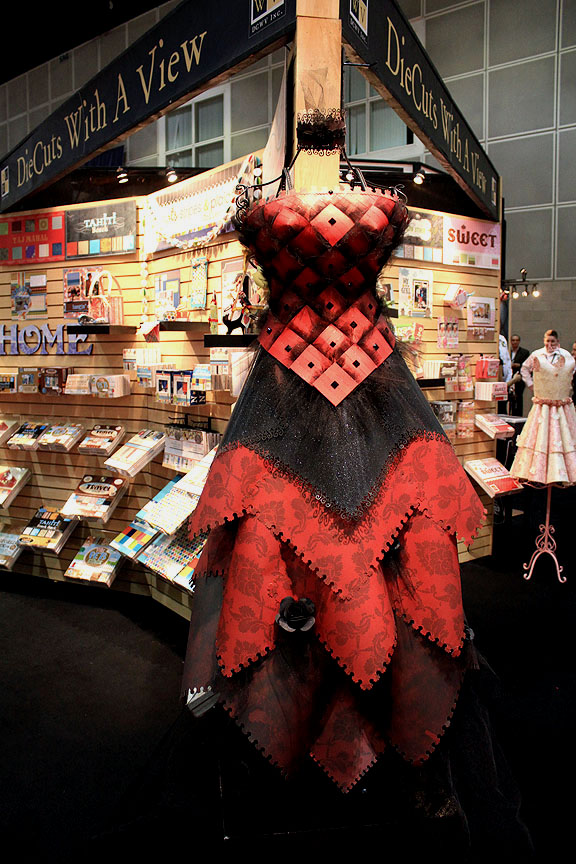 Check out the other dresses in this set it is amazing.
http://allscrappedout.com/2011/02/02/cha-2011-die-cuts-with-a-view-paper-dresses/
I couldn't find any other projects. I was hoping I would... Do you have any projects I would like to see them. I need some ideas on what to do with my paper pack.